Wireshark has introduced a great feature (version 3.3.0 and above) which can display a packet in a diagrammatic representation. We find this is particularly useful when teaching protocols and talking all things packets.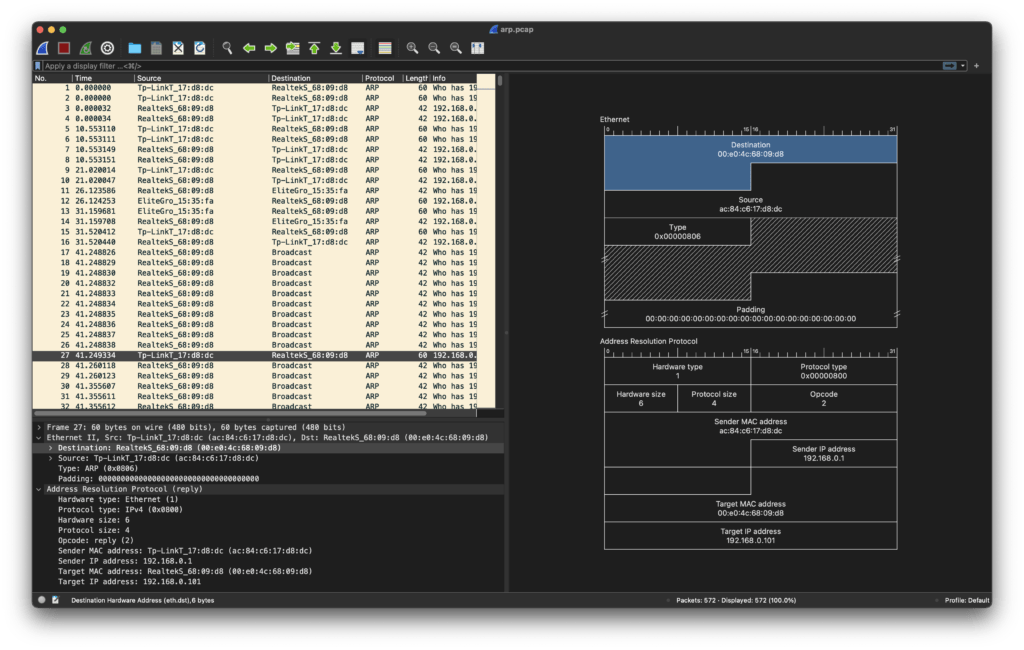 To enable the Packet Diagram view and get the layout as shown in the image above – Wireshark > Preferences > Layout (under Appearance) > Select Packet List (Pane 1) , Packet Details (Pane 2) and Packet Diagram (Pane 3) > OK
If you would like to see the contents of the packet in the Packet Diagram, select a packet from the Packet List and right-click anywhere in the Packet Diagram > Show Field Values.