Security researchers at Shreshta , using our threat intelligence platform SDINET, have identified a phishing website targeting MetaMask users. A phishing campaign targeting MetaMask users has been doing the rounds on the internet.
About MetaMask
MetaMask is a software cryptocurrency wallet used to interact with the Ethereum blockchain. It allows users to access their Ethereum wallet through a browser extension or mobile app, which can then be used to interact with decentralised applications.1
Phishing website metamask-securityupdate[.]com/mm impersonating MetaMask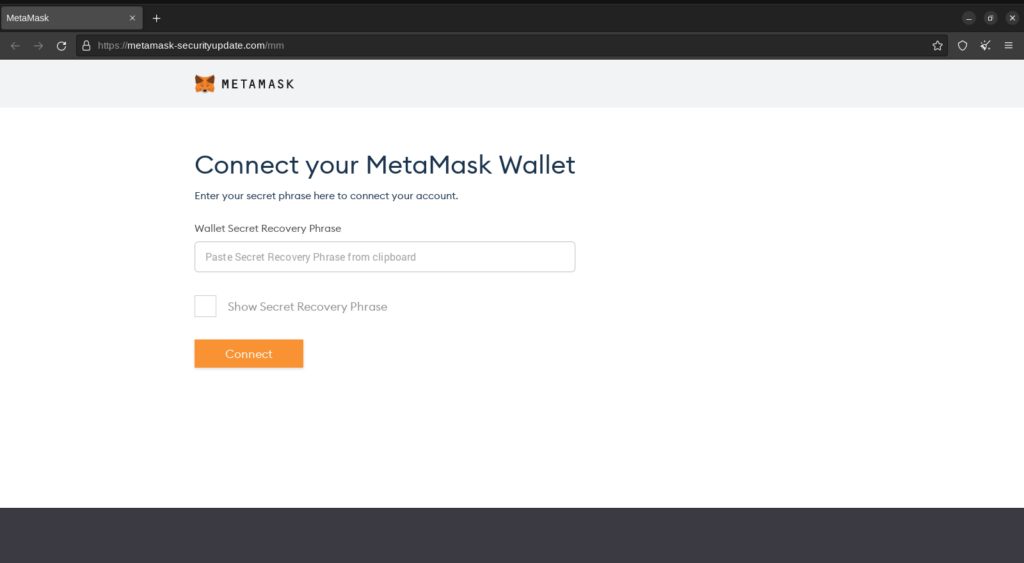 Phishing website page metamask-securityupdate[.]com/mm with a random MetaMask secret phrase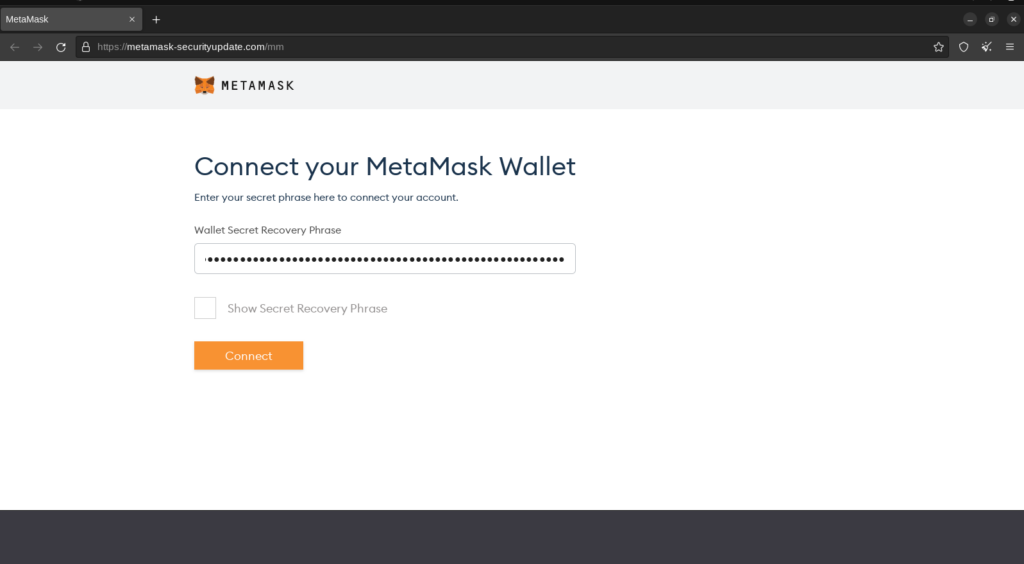 The phishing website prompts the user to enter the user's MetaMask secret phrase to connect the user's account.
Phishing page metamask-securityupdate[.]com/mm accepts the fake phrase and shows a message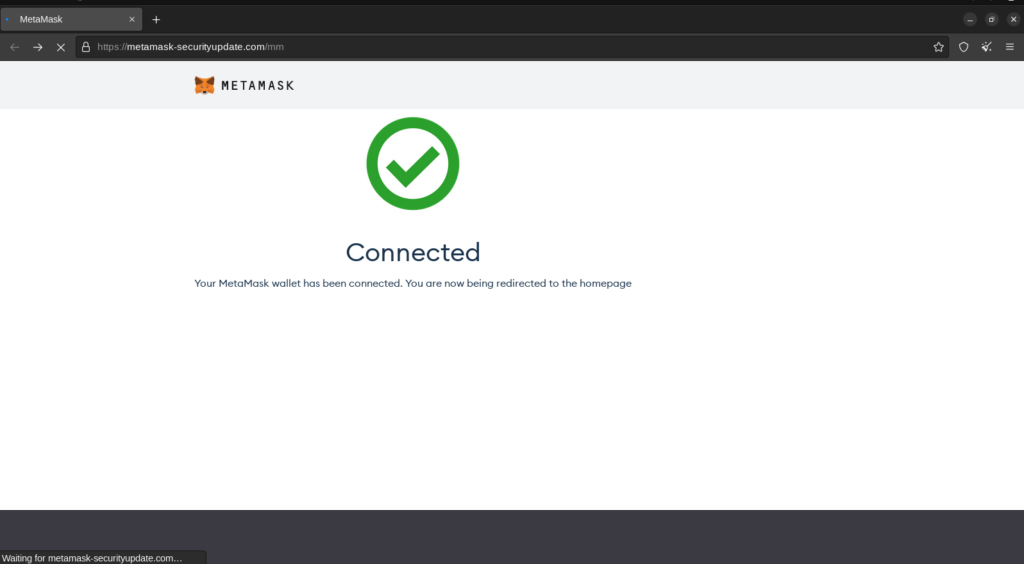 Threat Indicators
The domain name metamask-securityupdate[.]com was registered by Internet Domain Service BS Corp
Domain name registration date – 04-02-2023
The domain name resolves to the IP address 5.199.173.215
The IP address 5.199.173.215 belongs to AS16125(UAB Cherry Servers)
AS16125(UAB Cherry Servers) is based in Lithuania (Europe)
The phishing website accepts any phrase that has been entered
The phishing website fails to display an error message when a random phrase is submitted
The phishing page automatically redirects the user to the official website of the MetaMask 1
The actual phrase recovery page of MetaMask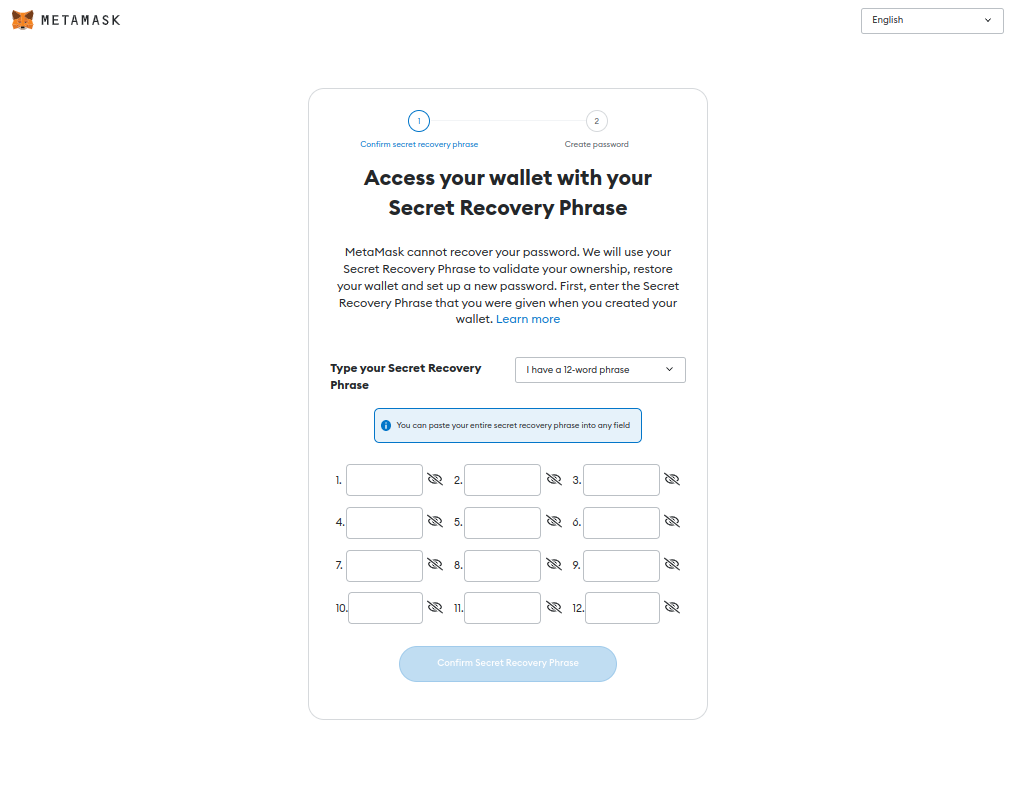 The actual reset password page of MetaMask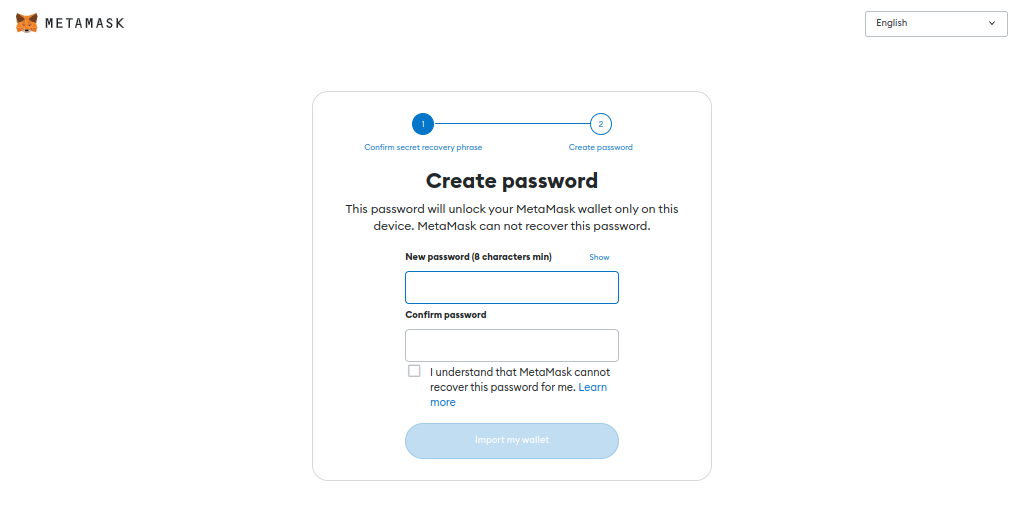 Never share your Secret Recovery Phrase (SRP) with anyone. Sharing your SRP with someone would be like handing over the PIN code to your bank card or the keys to your house. It would allow that person to access and transfer all of your funds. The MetaMask team will never ask you for it. If anyone or any website asks you to share it, they're trying to scam you.1